Ute Ferdig - Atty. Negotiator's answer
Hello Kem. I attended one of their auction a few months ago because I wanted to get a first hand impression and I was curious whether these auctions were a place where buyers could get a good deal. I sat open houses for one of the properties that were auctioned off that day and I knew what the home looked like and how much it should have sold for. I also brought my laptop with me and searched the MLS for sold comps for other properties that were auctioned off that day because I wanted to know how competitive the sold prices were compared to the MLS inventory. I can tell you that based on my experience and research that day, the auction was not the way to go if you want to get a real deal. The house that I sat open sold for $155,000 plust 5% buyer premium. There was a comparable MLS listing (same floorplan and square footage in same neighborhood) that was listed for $119,000. The property that sold for $155,000 at auction had been vandalized and needed a lot of repair work. I know this does not answer your questions as to how you can find out how much a house sold for at auction, but I thought I share my experience with you since I attended one of their auctions recently.

If you just want to know what the most recent sale price was for a property, you can just look it up in the public records. If you have a real estate agent friend, your friend can also easily access that information as most real estate agents have online access to this kind of info. I hope this helps.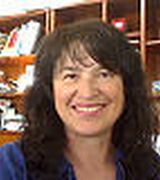 Contact
Hi Kem,
I was curious about that too. Even attending the auction, it was tough to keep track of because the winner bidder would go over to the closing table, and often the home would be back up for auction later in the day or still listed as available, several days later. I haven't found a formal or complete list of the final prices, however, if you can wait until the transaction is closed (about 30 days) I can look up the sale amount if you have the property address. (Click on my profile to contact me)