Depending on where you live in Marin, there may be local requirements governing drainage from new construction. For example, in certain hillside areas, for new construction an upstream owner must prevent any increase in the one hundred year storm runoff, usually accomplished by construction of temporary storage facilities to reduce the peak discharge. Local codes usually follow basic California and case law regarding water rights. Typically downstream owners must accept the runoff flowing in natural channels, including peak storms. However, if an upstream owner has diverted stormwater from another water course, you may have some recourse for downstream damage. The first thing is to assess the nature of any upstream changes (if any). As a civil engineer and real estate broker, I've evaluated a lot of stormwater issues in the Bay Area, so email me with any specific questions.

Patrick Ritter, P.E.

patrick@PriRealtor.com
Hi Rob:
Marin County Stormwater Pollution Prentino Site has information and much more on the issues you are concerned about. The information is for the county as well as for all the Marin towns (Click on Stormwater Ordinances)
http://www.sylviasellsmarin.com/MCSTOPPP
Hope this helps!
Best,
Sylvia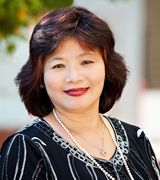 Contact
Yes, there are responsibility ordinances in every county in California regarding who is responsible for water coming across your property lines into a neighbor's property - either down hill or next door. Any damage or erosion to your neighbor's property because of your drainage is your responsiblity. Does that answer your question? all the best, Liz