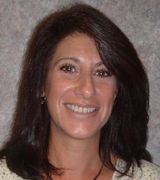 Is this property FHA approved?
Susanne,

Just checked the website. This development is NOT FHA approved.

In this zip code it appears the only development that is approved (to Feb 2014) is Society Hill at Branch ... more

Nicholas Welsh, Realtor in NJ
answered:
What are the taxes on this property? Room sizes?
Hi,
This property is under contract as my colleagues have indicated. There are however, 2 other properties for sale on Cliff St (one each on the East and West portions respectively). M ... more