BEST ANSWER
This is a question that confuses many people.. There is the Manhattan Village Mall which is a great shopping center on Rosecrans and Sepulveda featuring lovely stores and restaurants along with a Ralph's Market and CVS pharmacy.
Directly behind the Mall is the gated community of Manhattan Village . This is the only gated community in Manhattan Beach and consists of single family homes and patio and court homes. The entry to the residential community is off Marine Avenue.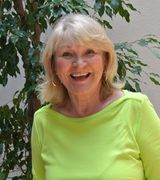 Contact
Thanks for the concise clarification.