This link shows how parents rate the schools their children attend in Fort Smith.

You can get a ton of information on this website for the Fort Smith Public School system.
Teacher - Student Ration
Schedules
Demographics and Statistics

Hi Angela,
Hopefully a local RE Pro from Fort Smith will chime in and add some local input and perhaps provide a few links to local school rating sites.
The following national sites provide ratings for schools all over the country.
http://SchoolMatters.com
http://GreatSchools.net
Fair Housing laws prohibit steering and identifying one school district over another can be construed as steering. What is "best" is subjective. While one person might consider high SATs and college prep best, another person might consider vocational or sports programs critical criteria. Instead of advising which school is best, most Realtors will provide you stats and data about various schools so you can evaluate the information yourself.
Look for a local RE Pro to chime in and provide local links for your area. Meanwhile, the links above can be a great tool.
Deborah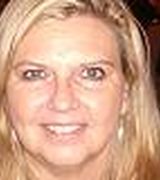 Contact