The sellers don't expect it and the agents don't give it. We created banks that are too big to fail and the agents that they use to seel the bank owned real estate have no need to be couteous.
I've worked with only one good REO listing agent. the rest have been terrible.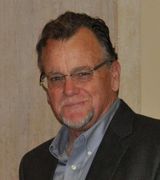 Contact
Gosh, where to start...
Without going into all the details about the industry right now, I can safely say that ethics, common courtesy, good manners, service, and honesty have taken a serious drop in the past 1.5 years when dealing with REOs or short sales. I blame the banks for allowing it to happen. Other agents and the public don't have a strong enough voice to try and change it.
We do try to return all calls/inquiries on our properties but some agents who handle a large volume of foreclosure properties are likely understaffed for the amount of properties they are selling. Also my guess is those properties you're inquiring about also have multiple offers on them within hours/days of being listed...its not uncommon for listing agents to receive 20+ offers if the property is priced well & desirable.
There are so many first time buyers and investors looking for good deals on single family homes that sometimes it is like a feeding frenzy. Let us know what youu're looking for and we'll try to keep you in mind if we have something that fits your parameters.