I show this home under contract now.
I show the Middle school as Timberview and the High School as Timber Creek.
You can search for more homes in the Timbercreek High School area at this link:
http://www.metroplexhomesalesinfo.com/listings/areas/23955/m…
You can also choose your own schools. Sometimes the school search is a little bit coded, for example in the MLS Timber Creek high school is coded as Timbercree without the K. If you need help setting up a search just let me know.
Also you'll always want to check directly with Keller ISD if a particular school is special to you.
You can check this link for boundary maps, but I also always suggest you check with the school as zones can and do change and some schools fill up.
http://www.kellerisd.net/community/communications/news/Pages…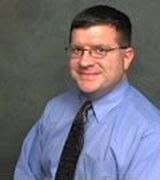 Contact