Pick any one area you want to live and and check with the local police department for crime stats. Then pick any one Realtor to help you.

Good luck.

Kenny
TURTLE CREEK REALTY
Hi gngshirl,
This is the most common questions we got as realtor. But Fair housing law doesnt allow us to give out information on such.
But most of my tenants and client who are single female and they mostly live in uptown area as well as highland park. Just depends where you work.
You can visit
https://www.crimereports.com/
for crime stats by zip code.
Dixon
Realtor
JP and Assocaite
http://www.findyourtexashome.com
That's a question for the police department....as everyone has their own definition on safe. Outside of that you might ask friends family and coworkers. Of course they're all going to tell you from personal experience, not the facts. If they've never had an issue, they'll tell you it is safe, while they don't know about the neighbor who got robbed last night.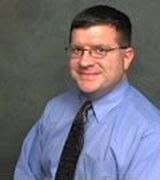 Contact