BEST ANSWER
You know, the best advice I can give you is to call the school. See if it offers the program(s) YOUR individual student needs and also contact a rep at the CAC (community advisory council). You can see their site and some info at:
http://www.mdusd.k12.ca.us/specialed/
and ask questions of those parents who know best about the individual school's strengths. If you can't find the names of the CAC members at that link, call the district office 682-8000 and ask them, ask for Mildred Browne's office and they should be able to tell you more.
The article below may be useful to you....good luck!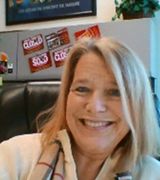 Contact