Check with the school district. Some are open about this, some aren't.
The typical answer would be that you need to live in the school zone.
There are some exceptions by some schools now if they have space and you meet the criteria they establish for taking out of zone or out of district students, due to school funding laws.
You can find homes for sale and rent in Bear Creek area at this link:
http://www.metroplexhomesalesinfo.com/listings/areas/34141,36607…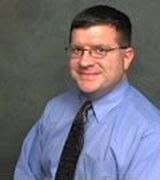 Contact
Recommend to direct all your questions to the ISD they are the experts.
My website is updated daily therefore saves you time search accurate information
Contact my office today where I can show you many amazing homes work with your family specifications.
_________________________________________
Lynn911 Dallas Realtor & Consultant
Multimillion Dollar Sales Producer
972-699-9111
http://www.lynn911.com
100's of Dallas homes listed for sale or lease
Follow me on Facebook and Twitter
http://www.facebook.com/lynn911dallas
https://twitter.com/Lynn911
(If my answer is helpful indicate by THUMBS UP or BEST ANSWER. Thank you )
Inter-district transfer request is what i would recommend. Contact the school district office directly for instructions.

Hope that helps!