Hi Kelly,
You can visit my website at elsa-realestate.com where you can get information about schools and market trends in any area you would like to explore. Just run a search in the neighborhood that you like and click on "market insider", information about the town, schools and market trends will be available at your fingertips.
You can call, text or email me anytime if you need more information. I will be happy to help!
Regards,
Elsa Felipe Machin
Keller Williams Village Square Realty
cell 201-970-9943
Elsa-realestate.com
elsarealestate@gmail.com
Hi Kkelly,
Yours is a common question, and unfortunately, one we cannot directly answer. Fair Housing laws prohibit any form of discrimination and steering toward or away from any neighborhood. Promoting one area over another because of it's school district may be construed as a form of steering.
What we can do, though, is provide you some excellent resources that provide school ratings, as well as feedback from students and parents. Since what makes a good school can be subjective, it is great to look at the list of the schools offerings also. Where one person may value college prep, another may value arts or theater or sports programs.
Here are some great links that will give you a lot of info:
NJ State puts out a report card for every school:
http://education.state.nj.us/rc/rc06/index.html
http://GreatSchools.net
(parental and student feedback)
http://SchoolMatters.com
(from Standard and Poors)
Hope this helps!
Deborah
PS......I see you used the zip code. I was going to suggest that. You can delete your other questions, which will eliminate the duplicate posts. I put my answer here already and there were no other posts on the others.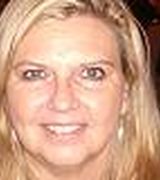 Contact