I know a few. Blessed Sacrament in Walpole and St. Joseph's in Needham. There is also St. Catherine's in Norwood. Let me know if you want more info. Email me anytime lisa.demaio@commonmoves.com or call cell at 508 561 4884.
Thanks so much for the quick response, Pam. But for some reason, we can't seem to get any info on the private schools on greatschools.net Anybody know what is the buzz/ vibe in and around Boston of any reputable parochial schools?

You may want to try greatschools.net to check out the stats for the area. Good luck.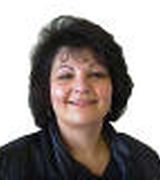 Contact