Rosina Eisenmann 904-482-8666's answer
Depending on the loan type and qualification of the home will pretty much determine the down payment. Veterans Administration for military is 0 down. Federal Housing Admin, FHA, is 3.5%. Conventional is 20%. Second homes and condos vary. Some homes may qualify for a repair loan known as 203K or cash only. If I may check on a specific property, please contact me.

How much of a downpayment you put down is up to you and your lender.

FHA offers a product that allows a minimum 3.5% down... and there are many other products currently available that offer 5%-10% and 15% down.

It's all up to you and your lender to decide which product you qualify for, and how much your monthly payment will be.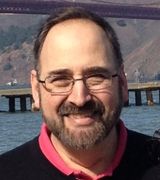 Contact
There is no link to a home so I can not see what you see for a required amount. Somes homes that do not quailfy for fha or conventional loans do require 20% down. You can easily go back, clic on the profile for the listing agent and email or call them with your question