Prepare to find a new place to live.
You do need to find out what the status of the mortgage is. You should check your county tax office--in your case, McMinn County. Here's a link to the online information:
http://www.assessment.state.tn.us/SelectCounty.asp?map=true&…
However, you'd probably be better off actually going to the courthouse and see what filings there have been on your property.
You may well be correct that the owners have run off and are facing foreclosure. If that's the case, there isn't much you can do. The bank won't honor a lease--even a valid one--on a house they've foreclosed on. You might check with a real estate attorney or a Realtor to get some idea of how fast foreclosures proceed in Etowah. That'll also depend on the lender. You might find yourself needing to move in just a couple of weeks. Or it could be a couple of months or longer. But if it's a foreclosure, ultimately you'll need to move.
Hope that helps.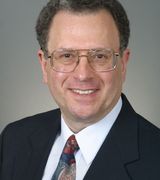 Contact