Check with a lawyer.

I didn't even know that delinquent renters had to sign the notice to quit. That's something sent by the landlord giving you the option to pay or quit.

If you mean that the notice was sent by certified or registered mail and that your husband signed as having received it, but you didn't, then it applies to you to.

The landlord's notice would apply to all parties on the lease (and to others who are occupying the property as well).

I don't mean to be flip, but if you don't want to move yet, then the solution is for you or your husband to pay whatever back rent is owing.

Check with a lawyer for more information.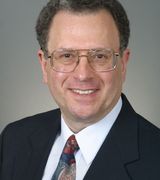 Contact