When you are looking at the rental page for the property, click on the Contact Property button just below the photos and you will either be able to email them or see the property managers phone # to call and ask any question.

Trulia also has a filter that you can search rental properties that allow pets, on the Trulia home page at the top is the new search box, click For Rent, enter city, price range and yes for pets.
There is not an address. You will most likely need to contact the property manager to get details.
About which property are you asking? You should contact the landlord or property management company directly to get info regarding their pet policy.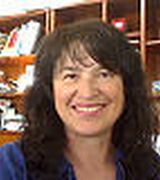 Contact