Jim Walker's answer
I live in Roseville. I really like my town. I am proud of the schools my kids went to. I am a civic booster for Roseville and am happy to sell here and in our neighboring towns and the city of Sacramento. So I'll say of all the great places to live here, Roseville is best, and there are many close seconds.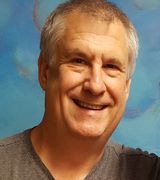 Contact
Hi Choonhtan. There are many great areas of Sacramento County. Are you wanting specific areas within the city limits or the County? Would you include parts of Placer or El Dorado Counties?
There is a lot of information about the communities here:
http://www.JayEmerson.com/Communities.html
Call, email or text me any time. 916-517-9606
Hi, Go to
http://www.homefair.com
and check out the detailed area reports. You can do a side by side comparison for any areas.
Christopher Pagli
Licensed Associate Broker
Accredited Buyer Representative
GREEN Designated Agent
William Raveis Legends Realty Group
914.406.9023