Hi Susan

Rents are high due to supply and demand... The demand sets the price for the homes and condos. Many people are willing to pay x amount rent so the owners set it at that price. If people are not willing to pay that amount owners usually drop the rental price. If you want to lower your monthly commitment purchase a home if you can. I can help. 415-705-9405. I am a Sacramento based agent.

Deposits are at the price they are to lower risk... The more they collect the less risk they take on. The lower the deposit the higher the risk they take on. If a renter decided not to pay their rent or destroys the house, the deposit is there to have the owner recover some of their funds. If you keep the place nice and with normal wear and tear you should get your deposit back.

Please let me know if you have any additional questions.
Good answer from Maurice.
I will add. Your subheading is rentals in Midtown. There is an old joke that goes: Q: What are three most important things that determine real estate value? A. Location, location, location.

Rents are higher in midtown than in some other parts of Sacramento because of its ____________.
You fill in the blank.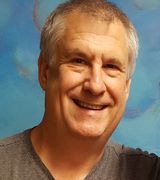 Contact