BEST ANSWER
Rent control and rent stabilization are two different aspects of rent regulation. Rent control protects poor elderly people. Rent stabilization is an entitlement that fortunate "connected" New Yorkers take advantage of. Many have become wealthy from their rent stabilized apartments.
'
Only in NY can someone make a profit on an apartment they don't own and never bought. I believe de-regulation will put more inventory on the market and therefore lower the average rent prices

The system is archaic and abused. Celebrities, politicians, former mayors, real estate brokers and "friends of landlords" do not deserve a special entitlements. Affordable housing should be for people who need and can qualify for affordable housing.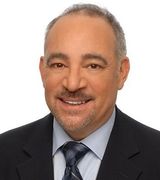 Contact
They won't, but in places like Manhattan rents would skyrocket. That would in turn make rents in the boros and suburbs skyrocket, which would drive the price of under $500,000 home prices up substantially. The amounts of homelessness and poverty would also jump up steeply. Neighborhoods would become less diverse and more monolithic. What they need to do is change the criteria and eliminate people who don't need rent controlled apartments and are just using the system. The system is sick, but killing it helps very few people and will hurt many.