I'd be happy to point you to several good areas to consider based on your home criteria. Please feel free to give me a call 469-450-1326. We are active in the Catholic community.
Andrea Brooks
http://www.topagent.co
My daughter is a sooonnnn to be graduate of private Catholic schools here in Dallas. Rentals depends what your budget would be . One of the schools K-8 is in the most luxury area of Dallas with Sr. high school there.
Dallas Realtor ~ ~ I Specialize in Dallas Rentals & Apartment Locator
Dallas homes for rent Dallas Tx - website update daily
http://www.lynn911.com/Web/AR287090/CustomContent/index/5041…
Contact my office today where I can show you many amazing homes work with your family specifications.
Lynn911 Dallas Realtor & Consultant, Credit Repair Advisor
Multimillion Dollar Sales Producer
972-699-9111
http://www.lynn911.com
Follow me on Facebook
http://www.facebook.com/lynn911dallas
Well as realtors we can tell you a particular place to live based on this preference. This you have to determine on your own....then tell us the area you want to live or focus.
You can check out this website for a list of some of the schools:
http://www.cathdal.org/pages/Schools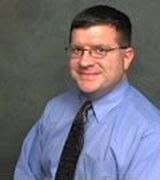 Contact