BEST ANSWER
Typically I recommend a 2-part Pet Deposit. One for Cleaning (non-refundable). One for Damage Insurance (refundable if no damage occurs).

Because many future tenants may be allergic to certain pets, it is understood you may need to clean the unit once they move out. So, the cleaning is a fee that is non-refundable.

But if they damage the property, you also want to be covered for that.
What ever you want to call itVictory, refunded only if the animal caused no damage. If they did damage to the property, then obviously the tenant should be responsible to correct the deficiencies caused by their animal. Whether they pay to fix direct or it is deducted from the pet deposit is to be worked out by you/landlord and tenant. In the leases we use, it spells everything out so there are no questions when tenant vacates property.

I have had landlords charge a pet fee for having the animal every month. Depends on landlord in my experience.

Good luck,

Rob
A deposit, by definition is refundable, but it depends on what the purpose of the deposit is for.

If it's to make certain that the pet doesn't do any damage, and if they do, that you have enough money to repair it, then "yes", it should be refundable if no damage is done.

If it's to have the carpets cleaned after the pets are gone, then it should be renamed a pet "fee", and it should not be refundable.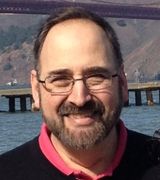 Contact