Hi Diana,

Yes, maybe, maybe not. Some landlords are very selective when choosing a suitable tenant. Sometimes it can take awhile for a landlord to find qualified applicant.

The first thing any prospective tenant should ask is "what are the requirements to rent the home?"

Once you find that info out and you feel you can be an approvable tenant, then go take a look at the home and find out if you like the home enough to want to rent it.

Good luck!
Maybe. Maybe not.

The only way to tell is to look at the home and see if there's anything that's a turn-off for you.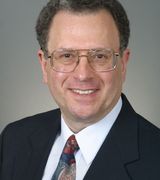 Contact