Jose E Garza's answer
If this is a big deal for you, ask your landlord and don't be ashamed, you have the right to ask whatever comes to your mind. Remember, you are paying to live in this home and need your peace of mind. Only violent /crime related deaths occurred in a property are mandatory to be disclosed by sellers/landlords, if they are aware of it. Best source though, your police department.
Then don't live there.

If there was a violent crime, it'll be listed with the police. So you can ask the police department whether any activity has occurred there.

But if someone died of a heart attack, or stroke, or old age . . . no, there wouldn't be any way to determine that.

If you strongly suspect that there's been a death, you could also ask the neighbors. They might know. But if you're ashamed to ask the landlord, I suspect you may not be up to asking the neighbors.

And where do you draw the line? Someone has a heart attack. The paramedics come. The patient is unresponsive, but is taken to the hospital where he's pronounced dead.

Or someone was dying of cancer. A few days before her death, she was taken to the hospital and died there.

Unfortunately, people die. They all die. It's something you have to deal with.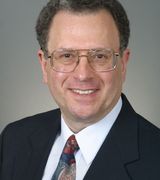 Contact
There really isn't a public data base for that information. An owner is obligated to tell you if there was a violent death or a death related to the condition of the property but that's pretty much it. If you have a question or a concern go ahead and ask the landlord. If for nothing else but your piece of mind.