Walter Kennedy's answer
No, they do not assist with either moving expenses or locating another property.

This is ideal for someone who has luxury furniture and has the ability to move quickly. The tenant is getting a home to lease at a minimal amount. Alot of people who do this will need to put there furniture in storage until they find another home to lease or purchase.

They also are pre-screened to make sure they are knowledgeable on how homes must be maintained to show at all times.

In order to qualify for an opportunity to lease a property like this the seller will want to get photos of your furniture to make sure it will fit with the current decor of the their home and the quality.

They may also need to do background checks, credit checks and reference checks.

They may also ask that you get bonded and get insurance to cover any damages you may cause.
They don't help you with moving expenses, but if you are a good home minder they will do their best to help you find another home.

That's the catch...well there are more than one. Remember this home is for sale...so you need to keep it "show" ready all the time....people will be in and out...looking to buy the home. You have to keep beds made, clothes picked up, yard mowed, everything looking nice and clean to make the buyers want to buy it.

In return you get below market rent....way below. That house might be $2000/month otherwise.

It's a tradeoff.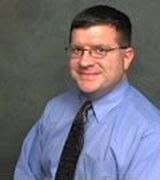 Contact
Most rental homes lease for 12 months at a time, unless you are currently residing in a rental home now, then the owner may be willing to do a month to month lease.
If you need help in finding another place to rent, please let us know we have a leasing division that can assist you with your search.
Sincerley,
Scott & Tammy Watson
GroupWatson-Keller Williams
214.566.1737
800.456.5324x801
http://www.GroupWatson.com