I know of some rentals in that area that are coming up that would be right around 1,000/mo. Please let me know if you're interested in seeing what's available. You can call or text me anytime. 940-337-1821
Seana Taylor
realtorseana@gmail.com
Heather,
Not sure if you are still looking or not.
Here is a link to the lowest priced rental homes I found in the Guyer school district.
http://www.metroplexhomesalesinfo.com/listings/areas/35296/s…
The one on May will consider pets. I would need to check on the others. It's pretty tough finding homes for $1000 or under now. Rents have gone up a lot.
You can sign up for listing alerts on that website that will alert you to new listings that come on the market by school district.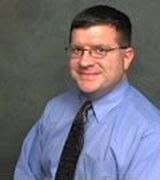 Contact
Hi Heather!
The least expensive is $1350 right now. Its such a popular/desired school its almost impossible to find something under that. Would you be interested in having me email you those that are available? When do you need something?
THANKS!
Mary Kathryn Clay - Realtor
RE/MAX North Associates
3111 Unicorn Lake Blvd. #110
Denton, TX 76210
Cell: 972-897-0869
Fax: 940-349-9294
http://www.searchnorthtexas.com
http://www.remax.com
http://www.rapidsellers.com/mclay3
Nobody in the world sells more real estate than RE/MAX!