I would look online in newspapers & rent.com. I have had good luck finding rentals properties all year from them, but not with realtors. Neither of the 2 landlords I rented fro asked for credit investigation & both allowed small pets. Often if your credit is not so good, you can ask to put up an extra month or 2 rent & the landlord will agree. Good lick! Hope you have found something.

Hi Dsimms
I wish I could help you but I don't service that area. However,the best way to find a yearly rental in that area is to call any local real estate office. All local agents have access to all of the active rentals available in multiple listing service & can tell you in minutes if there is anything available in your price range that allows pets. The amount you are looking to spend seems exceptionally low & with pets your choices will be limited. Most landlords will require a recent credit report, proof of employment & work history & 1 to 1.5 months secriuty up front plus the 1st months rent. Good luck with yuor search.
Most fees for rentals are paid by the landlords.

Have you looked at Trulia's rental section?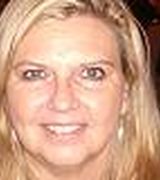 Contact