Please give me a call I'd be happy to list your rental property on Realtor.com as well as over 500 other real esate websites! 770-401-3950 Barbara Flam, Prudential Georgia Realty.
Mike,

Realtor.com pulls its listings from the Multiple Listing Service. You would need to list your property with a real estate agent or property managment company that is a member of either/or both of the two MLS companies we have in this area. This would also solve the other question you posted on Trulia about running a credit check on your tenants. Typically the fee associated with renting a property is one months rent, but as with any commission that is negotable. FYI on my personal rental properties I list them on Craigslist and usually have them leased quickly. Then you could have a third party company who specialize in credit checks run those for you. I would also suggest that you run a background check and past rental history on your prospective tenant.
The easiest way is to list it on the MLS. Hope that helps.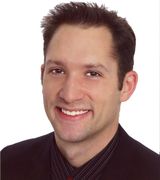 Contact