Bruce Lynn's answer
Build your case....where people can't say no.....
Network with people you know and who know you.

So for example.....offer everything up front....
Fill out your applications completely with every blank every phone number every supervisor name every landlord name. Make it easy for the owner to verify everything.
If your husband has been on the straight and narrow, see if his last parole officer will either write a letter or provide some kind of documentation that he successfully complete whatever program.
Have glowing letters from employers to say what great people you are.
If you have religion....have the leader write a letter for you.
Provide big blow up copies of your driver's licenses.
If you pay by check or checking account, print out the last year-two-three that show you pay rent on time or early. If you pay by money order, make copies and show you buy them early or on time.
Get your current landlord to write a letter of reference for you.
Obviously you are not kids, but will anyone guarantee for you. Parents, friends, family.
Can you pay double or triple deposit....or normal deposit and 2 or 3 months rent up front.
Money talks sometimes.

On the network side, tell your employers you're looking for a place, tell your friends and family you're looking for a place. Tell your place of worship you're looking. These are the people who know you best and perhaps can give you inside knowledge.

When you show up to look at a place, be dressed neat....That doesn't mean suit and tie if you're boots and jeans people, but look nice and neat. If your husband has a beard or long hear, get it shaved off and trimmed hair. Your car should look nice and neat....washed.

You're selling yourself to the owner that you will take care of their place, pay rent on time, it could be some little old lady and this house is her retirement plan, so she needs to know you will be responsible and not cause her trouble and will take care of the place better than she does and will pay her on time with no problems, hassles, excuses,

Good luck....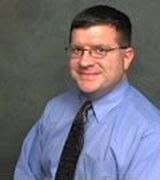 Contact
Dear "Taasj",

Don has given you some good tips. Getting an approval to rent a house is totally up to the landlord who owns it. As a general rule, you will get more lenient consideration from the landlord himself as opposed to a property manager or real estate agent. The reason is obvious: the agent or property manager has to follow uniform guidelines for all applicants, and they have to represent their client and protect his best interests.

But if you are applying directly to the person who owns the house, they can do anything they want. Instead of giving them reasons to turn down your application, give them a few reasons why they should lease to you instead of to somebody else. For example: Offer to pay the landlord an extra deposit; offer to pay more rent than what they are asking; offer to meet with the owner in person and bring your whole family. If the landlord likes your children and pets they are more likely to let you lease their house. Try getting some good references, and provide their testimonial letters to the landlord, along with a phone number so they can be verified. Be absolutely certain you provide a letter of good reference from your current landlord. (I'm assuming you are living in an apartment.) But if you are currently living with family, you may not have a credible reference. You may have to live in an apartment for a year before you will be able to rent a house.

You made one comment that doesn't ring true. Most landlords will assume that someone will apply to rent their house that has not made any serious mistakes in the past. Very few people have felonies on their record.

One thing is for sure: you should not try to hide anything about your past. Tell it like it is, and be sure to describe the positive things about your life that have happened after you made the mistake in the past. Get involved in the community. Volunteer to help other people who are in need, or are in a group that has made the same kind of mistakes you did. Show that you are willing to aid others, and give back to the community.

I'm sure you will find a nice house. Best of luck to you and your family!
Hope you are having a blessed day!

Rick DeVoss

ULTRA Real Estate Services

817-300-6121

RickDeVoss@Realtor.com
====================
Hello,
Each home is owned by an individual and your best bet would be to write a thorough letter of explanation regarding your circumstances and what happened along with the corrective measures you have since taken to ensure those mistakes do not happen again. I am sure you will be able to eventually find some place to rent.
Hope this helps.
_____________________________________________________
Don Groff | REALTOR® & Mortgage Broker
Austin Real Estate Pros & 360 Lending Group
o 512.669.5599 | m 512.633.4157 | listings@dongroff.com
websites:
http://www.AustinListed.com
|
http://www.360LendingGroup.com