Stephanie, they will usually ask for paystubs showing net income (take-home pay) since that's what most folks live on to pay bills, rent, etc. That will usually show other itemized deductions so they could see you've got something to fall back on if needed. General rule of thumb.... 3-4 x rent will be required in net income, combining both parties responsible on the lease. Credit will be a factor of course. Good prior rental history is always helpful, but not crucial if you're just starting out.

Have you thought about buying? It's a GREAT time with interest rates so low. I can help further with either option if you'll contact me direct via email or cell. Let's talk!

Kelly Bowyer
Scott Davidson Realtors
Arlington, Tx
cell 817-793-2761
kellybowyer@yahoo.com
They look at everything. Gross, net, debts, credit, history, ability and willingness to pay.

However with that said every owner is different.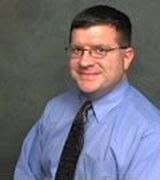 Contact