Sure you can make a profit with an investment property in Scranton. I specialize in this area. If you need help, please feel free to reach out to me. 570-878-4739.
I can't comment on Scranton real estate, but if you buy right, you can achieve positive cash flow in many parts of the country with less than 20% down.

As for the rules on holding a multifamily home in an IRA--sure. Lots of people do it. However, you need a "self-directed IRA." The one you might have from Fidelity or Vanguard won't work. There are a handful of good companies out there that set up self-directed IRAs. Just do an online search.

There are various restrictions on what you can, and can't, invest in in a self-directed IRA. One is that you can't invest in a property you're going to live in yourself. It's got to be an investment property. There may be another problem, too. You can't incur any recourse loans with your IRA investment. So it's very difficult (with most structures of self-directed IRAs) to put 20% down from an IRA and borrow the rest. There's one firm that combines a self-directed IRA with an LLC, and the LLC structure, in turn, can allow outside investments. As you can imagine, it gets pretty complicated. Bottom line, though, is that you can invest in investment properties through a self-directed IRA. But you have to make absolutely sure you're following the rules.

Hope that helps.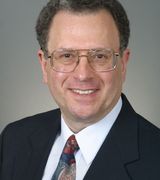 Contact