I TOTALLY AGREE!!!!! I JUST sold my home for over$100, 000.00 & wanted to rent a home for a yr. while searching for another & IWAS TURNED DOWN on a $1000.00 a mo. prop. I even offered to pay for the FULL YR. UP FRONT & was DENIED!!!!! They are more interested in SELLING than RENTING for their clients. STAY AWAY FROM THEM, They are VERY HARD to deal with!!!!
Have had bank accts. for 51yrs. with NO PROB'S
Have had loans over $100,000.00 with No PROB'S
Have had a prob. with my daughter in law NOT paying for my son's funeral of which SHE & I signed for to pay 1/2 ea. & she NEVER PAID HER'S so it went against. my credit.

Coldwell Banker - YOU NEED to find out some circumstances BEFORE YOU DECIDE WE'RE NOT GOOD ENOUGH!!!!
Not E-1 is a FREE LOADER @ the age of 60 & 70 when they have a LARGE retirement & SS going into their bank & THEY feel they HAVE NO PROB. MAKING THE RENT EA. MO.
I WILL be purchasing ANOTHER home in a yr. BUT IT WON'T BE FROM YOU!!!!!!!

First of all, it's rarely the listing agency that makes the decision of whether to rent to you or not. Coldwell Banker is merely the listing agency. It's the owner (landlord) who makes the decision.

And just because you make $8,000 per month, isn't enough of a reason to rent to you.

a) Maybe you're looking to rent a place that's $9,000 per month... you didn't tell us what the monthly rent is.
b) Maybe you have some bad credit scores
c) Maybe you have some late payment history with your prior landlord
d) Maybe you don't have any credit history at all, for the landlord to make a decision
e) Maybe one of your references gave you a bad reference

As you can see, there are plenty of reasons why you might be turned-down, regardless of your monthly income.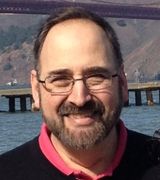 Contact