I would suggest calling the city or the county, depending on where you live in Bakersfield. There are specific ordinances on the books.
I'm not a lawyer, so this isn't legal advice. For that you need a lawyer. And the answer probably can be found in your lease, which I don't have access to. However, with those disclaimers:

Yes. Assuming your current lease permits the landlord to enter your home (which most leases provide, upon reasonable notice), then yes: Your landlord can enter your home.

As for the rent issue, that's different. Your lease probably provides that the property is to be maintained in habitable condition. If it isn't, that may be (check with a lawyer) grounds for you terminating the lease. However, it probably doesn't give you the right to withhold rent. That depends both on your lease and your local landlord-tenant regulations--again, an issue for an attorney. If you don't pay your rent--and if you're required to do so--then the landlord can begin eviction proceedings against you.

And--I'm just guessing here--it sounds as if the apartments were bought by an investor who plans on reselling the property. The investor may or may not be planning on making any repairs. Regardless, the investor isn't interested in being a long-term landlord. Bluntly put, he/she/they don't care whether you're a happy tenant or not. They'd prefer you to stay to show that the unit is rented, but they're not going to sink any unnecessary money into the property. Since you're not paying, they've begun eviction proceedings--that's the 3 day notice to pay or quit.

Check with a lawyer. But your negotiating position is probably pretty weak.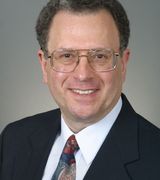 Contact
I have heard similar stories lately; my stepson is going thru this in Missouri: If you are living there RENT FREE, you will have to understand the problems of the new and the old owners. Put everything that you can into a storage unit, particularly valuables. Understand that you are living one day at a time. Save every penny that you can; no pizza, no games, no movies, no new shoes. You know it's coming; prepare for it.