MrsFin...

We do property management so I have an idea of what you are talking about.

When we accept an application, that's not an approval. As a matter of business practice we don't take in a deposit unless we have approved the new prospective tenant. Other companies will take a deposit, but it's not the norm.. at least in my circle of folks I know that do management.

I don't know the sequence of events in your case, but as Ute said, even if they approved you and then got a "rental verification" from a previous landlord which contradicts what you said, they could refuse to rent to you.

What most property managers do now days is send to the previous landlord(s) a "rental verification" which has certain questions such as:

Has the tenant paid rent late..?
Have you had to give the tenant a 3 day notice to pay or quit..? if yes, how many times.
Has this tenant ever had a check returned for insufficient funds and if so, how many times.
Did the tenant get served with any other kind of notice... if so how many times and for what reason.
Did the tenant give you a written notice to they were moving...?
and finally I love this one...WOULD YOU RENT TO THIS TENANT AGAIN...?

That's what you are up against when you are trying to rent these days... especially through a professional management company.

If that's what happened to you, my suggestion is to contact the folks you put the application through and the previous landlord. if you owe the previous guy money or you left it in bad condition, be prepared to "make amends" as they say.

I hope this helps.

Make it a great day...!
What a previous landlord can or cannot do has nothing to do with whether your new landlord has already accepted your application and deposit. I think what you are really asking is whether your new landlord could still refuse to rent to you after all if the previous landlord should badmouth you. My answer would be "it depends." If you lied on your application about a material fact and the landlord finds out through your previous landlord or otherwise, the new landlord may very well have cause to rescind the agreement. Essentially, whether information that your old landlord feeds the new landlord would be detrimental would depend on whether the information contradicts statements you made to the new landlord. If the new landlord was willing to accept your application without speaking to the old landlord, it would seem that the new landlord may not care to know all the details and would only try to get out of the rental agreement for a compelling reason.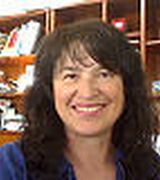 Contact
First question would be "were you a bad tenant"?
Assuming that your current landlord had contacted your previous landlord,
otherwise old landlord wouldn't know who to call, they would have been
responding to a request for a reference. Obviously your old landlord can
report information as they see fit and your new landlord can take it into
consideration. Old landlord has a responsiblity to be accurate and not
inappropriatly retaliatory. Whether you are at a contractural point with
the new landlord that you have a contract established would depend on
what has transpired.