Hi B.

How creative of you. I certainly hope you enjoy your special day and future lives together.

Trulia does not typically have a lot of tax professionals on it, and I am not one myself. Personally, I cannot imagine such a tax credit. Tax credits are for donations to non-profit and you and your fiancée are not non-profits.

Maybe you have some friends with a nice house who would like to help you with your dream?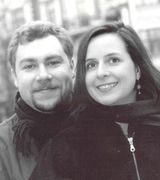 Contact