There's your first mistake. You only collected half the security deposit?

Read the terms of your lease. That's really what will guide you.

Probably--but it depends on the lease, so PLEASE read it--you can keep the security deposit. Also, your tenant probably owes you for the entire year. Lots of leases are written like: "Tenant agrees to pay $12,000, payable at a rate of $1,000 for 12 months." If that's the case, you an try pursuing her for the entire amount she owes you.

I'd take her to small claims court, even if the amount exceeds the small claims court limit. Just claim the maximum if what she owes exceeds the maximum. Realistically, the judge will probably only allow you the security deposit plus actual damages. But you might collect more. Or your tenant might offer you some more to drop the suit.

Next time, collect the entire security deposit.

Hope that helps.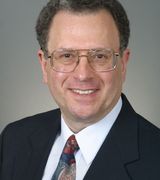 Contact