Keisha Mathews' answer
A few tips I like to give in this day of renting are:
1. Research the property address to ensure the homeowner is not in any eminent foreclosure danger. You can't guarantee the homeowner won't go into default, but if the tax record shows they are behind on their mortgage, or purchased the home with a loan between 2005-2008, that's certainly considered a red flag.
2. Check sites such as Craig's List to see what the "going rates" are so that you know you are looking in an area affordable for you, and you have an idea of what true rent should be giving you a tool for negotiating.
3. Make sure everything is in writing - If it isn't written down, it never happened. All of the terms of the lease must be in writing for your protection, your deposit, first and last, walk thru, release of deposit at the end of the lease, etc. Get it all in writing!
4. Maintenance and repairs - Get this in writing as well, showing how your landlord will deal with repairs and what repairs they will/will not make.
A book I love to refer to tenants and tenants to be is California Tenants - A Guide To Residential Tenants' & Landlords' Rights & Responsibilities (
http://www.dca.ca.gov/publications/landlordbook/catenant.pdf
)
Hope this helps!
Keisha Mathews, REALTOR®
CDPE®, HRC®, HAFA® Certified
The Short Sale Lady(sm)
Century 21 Landmark Network
(916) 370-1803
keisha.mathews@century21.com
http://www.SheSoldItForMe.com
lic#: 01439130
BEST ANSWER
Learn what you can expect from the landlord in terms of service, amenities, repairs, and use of the property. Find out what the landlady's expectations of you are: When is the rent due? When does the late charge go into effect. If it is a single family house or small multi-residential building: what are the landlords near term plans, do they plan to sell it? to an owner occupant that might want you out of their new unit?

On the scary side: Before you give over any money, be sure that the landlord or representative has the legitimate right to rent to you. There is a crime wave of landlord impersonators showing up at vacant houses claiming to be the landlord or representative of the landlord. It is okay to ask for proof that you are dealing with the actual owner or his licensed property manager. An exception: a "greeter" can show you the property, but should not be collecting your rent or deposit from you.

Even if it is the legit owner, have somebody check the property record for a notice of default, lis pendens, or notice of trustees sale. You don't want to move into a house to be told that it will soon be foreclosed upon.
An exception here too: If it is disclosed upfront that seller is trying for a short sale and that your tenancy maybe of brief duration as a result, AND if you are okay with that. then you might proceed if you have a fair discount for the possible inconvenience.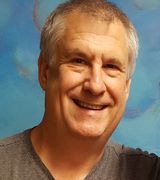 Contact
I normally answer this question from the landlord point of view in selecting a tenant. The reason is that the tenancy laws in California are very pro-tenant compared to most states.

On a lease, look for how much you need to bring in as a security deposit, first month's rent etc in order to secure the lease. How long you are committed for and what happens if you need to vacate the property earlier than the committed time. Of course, making sure the home is well maintained- heat and air work, windows secure properly, etc are all signs that the property has been well maintained and that the landlord cares to keep it that way. This may not be on the written lease, but understanding how to contact them when something doesn't work is important to you. Items like whether you can have pets, parking restrictions, etc should all be spelled out on a lease. You can find standard lease documents in most stationary stores to see the elements of a standard lease.

I hope that helps.