Hi Dwayne,

Patricia brought up some great points, you want to remove your personal items and make sure the apartment is clean. You want to repair any damage to walls where pictures or tv may have been hung or issues caused by moving. Make arrangements for final utility readings and pay final bill. When you vacate the property you want to return all keys including mailbox. You basically want to return the apartment the same when you received it. When asking for a landlord to use your security as your last months rent, you will need to get it in writing from your landlord. Your landlord typically has 30 days to inspect the apartment and give you your security plus interest back less any expenses they had to correct from your move. Remember they must include copies of receipts for those expenses. This is according to the standard New Jersey Lease. Let me know if I can assist you further Dwayne.

Thank,
Lisa

Lisa Doria
Prudential McGeehan & Pineiro RE
888 Broadway
Bayonne NJ 07002
Hello Dwayne,
Make sure you have repaired any damages in the rental unit, holes in the walls etc. If you painted in color where the unit was suppose to be white, paint it back to its original color, clean your carpet if any. Clean your appliances, back splash really good especially the insides of oven windows and closets, make sure all doors close and open as if you just moved in...If you have keys to pool or mailbox make sure you have the same keys handed to you..
.Land lords have to clean it up anyway, but why give them a reason to keep any of it. Some leases state for a security deposit and a cleaning deposit and a pet deposit... Review your lease agreement before you ask. I have heard stories of Land Lords who do not have your money in an interest bearing account or that have accounts at all you should know this, they are not able to keep one cent of the interest.I t may not be much but every penny counts.
You may consider asking your landlord, once he/she inspects the unit if you could use the deposit for the remainder of the time your going to be there. I have heard of this as well. I can not guarantee you specifics, but it never hurts to ask. If you need that money for a new deposit get a statement from your current Land Lord for the new Land lord, it will insure the funds are there. Your current Land Lord may even transfer the funds for you....Make sure you also have a shut off date for your utilities so you can get your deposit back on this as well, the deposits are also transferable.
GOOD LUCK DUANE!
The Guardian "Agent"
Patricia Emanuele
First, read your lease. Make sure you know and understand exactly what you're supposed to do. Example: I'm a landlord in Virginia. The standard (Realtor) lease provides that a tenant must clean the gutters. If the tenant has a pet (dog, cat), he must have the house treated by a pest service. The tenant must provide receipts of final paid utility bills. (That's important because unpaid water bills can result in a lien against the house.)

My tenant recently moved out. My lease said I could withhold a minimum of $100 if I didn't receive receipts for those utility bills. He insisted he'd paid them all. I withheld$100. He finally sent me copies...which showed that he HADN'T paid the bills for 6 weeks after moving out.

On top of that, of course, make sure the property is in good condition. It doesn't have to be perfect; most leases (and courts) permit reasonable wear and tear. But try for the best condition possible. And that means patching nail holes, etc.

Finally, check your lease again for the mechanics of getting the security deposit back. Often, it says that the property will be inspected by the landlord within x days (typically 3) of your move-out and that you have the right to be there. You should be there. In Virginia (though it's likely to be different where you are) the landlord must send an estimate of the refund amount within 30 days of move-out, and to actually refund the amount within 45. Read your lease to understand your rights and the timing.

Hope that helps.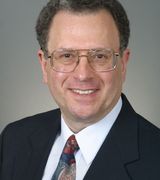 Contact