BEST ANSWER
Hi... Trulia,
It's a mix of a single-family home and of a condominium.
If you want to learn more, you should read this article:
http://homeguides.sfgate.com/detached-condo-45804.html
--
Nicolas Puygrenier ǀ Licensed Real Estate Broker
Mona Lisa Real Estate Group LLC
419 Lafayette Street, New York, NY 10003
Telephone: 917 499 1917
Email: nicolas.puygrenier@monalisanyc.com
Detached means not attached. It can be a townhouse, villa or single family condo unit not attached to any other unit.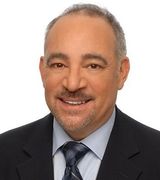 Contact