BEST ANSWER
I'd be wary because of the amount of fraud going on in the rental market place right now.

I'd recommend that the tenant be ready to walk away from this rental opportunity. If they feel it is such a great deal that they can't pass it up then they should be even more wary.

Tell the rental manager/owner that you prefer to pay with personal check and that you are perfectly willing to not move in till the check clears. Explain that you will be paying by personal check throughout the tenancy and you want the owner/manager to feel comfortable with your financial situation. Understand that this probably comes from being burned before and while is a bit of an overreaction it can be understood. If they insist then walk away. Fact is you probably don't want to rent from someone so unreasonable. Future negotiation is likely to go the same way over and over. No on accepts living in a win lose situation all the time if they are the loser in the negotiation.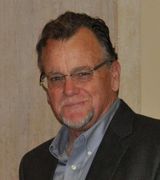 Contact
I have worked with many renters in SF and agree with Bill that the initial payment is often by cashiers check. I actually had my most recent client send a cashiers check from Memphis to me in order to pay for the first payment. Best of luck with your rental!
The initial move in funds are almost always by cashiers check then starting the next month rent paid by personal checks.