First of all please know there have been a rash a scams when it comes the getting a rental. Don't send anyone any money. The scam is they get your deposit money, application fee, or any type of up front fees and then you never see them again. Okay?

There is no such thing as furnished rental for $200 a month. That wouldn't even get you half a garage with an ashtray.

San Francisco doesn't really have suburbs, there are neighborhoods that are less urban than others, but the suburbs are south, north, and east of the city proper. Just thought I'd fill you. Okay, mate?

You are in the ballpark for a 1 bedroom. Stretch it up to $2,500 and you could get a really nice place, but it sounds like you could make do within your range very well. Check out Craigs List or Trulia to check out rentals.

Say hi to my buddy, Bob, in Port Adelaide.
We have a lot of scams being foisted off on tenants. Be very careful of any opportunity that sounds "delicious". Never ever send any money to anyone till you've seen the place with the manager or owner.
If that isn't possible then work with one of the rental agencies like Wavro or contact Eric Baird at ReListo.
This area is almost as bad as the Nigerian Prince scams.
The prices you quoted are about what I'd expect.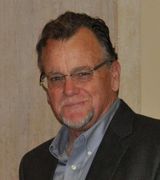 Contact