Donna Meyers' answer
I am also a landlord and there needs to be an agreement even verbal beforehand allowing you to maintain the yard. Does your lease or rental agreement have any mention of this situation? If not add this clause to your lease that you have the right to maintain the yard with advance verbal notice of at least 24-48 hours. At this point, have you contacted the tenant and had a conversation about this? If so document that conversation and tell them you will be there in a couple of days to maintain the yard. Best of luck!
But we can offer opinion on smart business practices and common professional courtesy.
As a landlord, i have ceded control of my property (for the most part) to my tenant. If I need to do any work on the property, inside or out. I give them at least 24 hours notice. (Unless there is an emergency, such as a water or fire damage. )

If you are maintaining, a regularly scheduled day of the week should be negotiated, so that you do not have to do paperwork every time.

If tenant values their privacy so much that they don't want you to maintain the yard with proper notice, then they should agree to do the yard work themselves. They do not have a right to allow the landscape to go to waste.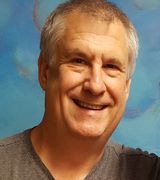 Contact
Kcbuy,

Contact a real estate attorney, this is a touchy subject. We can't give legal advice on trulia.

Best Regards,

Jes Sierra, B.Sc., Realtor®
Your top source for buying and selling real estate.©