Hi Sensei1x

Purchasing a condo is slightly different than purchasing a home. Typically here in FL, the condo fees pay for insurance on the building, repairs, common areas and such. The only insurance you'll need is homeowners for the content. As far as taxes goes, it depends on the area of the condo. If you are on the water, the taxes will be higher. As far as what the fees covers will depend on the condo and the association. If there are major repairs that the condo needs, you could encounter what is called a special assesment. This is split equally between the owners of the condo and pays for whatever the association has deemed a special assessment. Some condo fees cover water, electric, cable, etc. Someothers don't. If you'd like more information I'm happy to help you. Additonally, I have a great lender that can help when it comes to the financing end of it. He'll figure the payments based upon downpayment, condo fees, taxes, etc.

I'm here to help.

Sharon Molnar
904-382-6792
Here's a quick summary:
In a condo, you will be dealing with both a mortgage and a condo fee. So: Two separate items.
Let's consider the mortgage first. When you buy almost any property--condo, townhouse, single-family home--your mortgage consists of 4 parts. There's principle, interest, taxes, and insurance. A simple calculator or online charts can tell you what your principle and interest would be. That's the amount of money you'd pay back every month for borrowing the money.
On top of principle and interest, there are also taxes and insurance. Taxes generally refers to your city or county real estate tax. It's based on the value of your property, so the more the property is worth, the higher the taxes. In many areas (though I don't know about yours), taxes run roughly 1%-1.5% of the value of the property. So the annual taxes on a $100,000 property would often be in the range of $1,000-$1,500. This amount is divided by 12, so every month you pay a portion of that.
Insurance is required by the lender. If your property burns down (or is destroyed by a hurricane, for instance), your lender wants its money back.
So: In a mortgage you have 4 things: principle, interest, taxes, and insurance.
Usually principle/interest is the largest chunk of your mortgage. Taxes and insurance aren't likely to double it. But check with a local agent for more precise numbers. There are plenty of online calculators--I like
http://www.mortgagecalculator.org
It's impossible to say whether the example you gave--$450 a month for a $100,000 condo includes the taxes and insurance. You'd have to ask, or read the fine print in the ad.
So that takes care of what you'll pay every month to your lender.
On top of that, in a condo, there are condo fees. This is an amount that goes to maintain the building, pay for management, handle repairs in the "common areas" (often roofs, elevators, parking garages), outside landscaping, maintenance of the swimming pool, and so on. This can get expensive, depending on how many such services are provided. And condo fees can really vary--often from a few hundred dollars to perhaps $1,000. It all depends on the condo.
On top of that, you'll have your own expenses. One is insurance. Remember, you're paying insurance for the benefit of the lender. But on top of that, you'll need a homeowner's policy to protect you. Then, depending on the condo, you may have utility costs for your own unit--electricity, water, gas.
So, to recap, there really are three areas of expense: (1) your monthly payment to the lender, which includes principle, interest, taxes, and insurance; (2) your monthly condo fee paid to the condo association; and (3) your own expenses which will include homeowner's insurance and may include utilities.
A Realtor in your area can provide some specific numbers for you. But Items 2 and 3--the condo fee and your own expenses--can vary greatly, depending on the specific condo you select.
Hope that helps.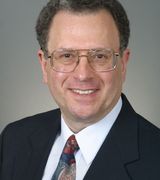 Contact
Senseifx: Make sure the lender you pick explains every portion of the payment. This should not be a mystery to you. Payments should include Principal, Interest, Taxes and Insurance, commonly referred to as PITI payments. Then you have to add on the HOA fees. Some areas will have added taxes also so be careful to ask about additional tax assessments.

Here's a link to a PITI calculator that you can get familiar with to assist you in understanding all of the elements of the mortgage payment.

______________________