BEST ANSWER
It's more likely to depend on your town or city and what regulations it might have. And the regulations might apply to the acceptability of month-to-month rentals. There might also be restrictions on the number of unrelated adults who can occupy a property. And if you're buying a condo or a home with a homeowner's association, the condo or homeowner's association may have rules limiting such practices.

So, check into that. But--as a practical matter--a lot of people do rent out individual rooms to college students. I live close to a big university, and it's not at all uncommon.

One tip: If you haven't bought yet, look for a property with a high ratio of bathrooms to bedrooms. You don't want a 4 bedroom/1 bath home if you're going to be renting it out to multiple people. Instead, look for a home (and townhouses are really good with the ratio) with something like 4 beds/3 baths.

Hope that helps.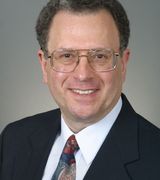 Contact
Jen you should check with the town of Dover to see if it is legal in your neighborhood. In most areas housing has to be zoned for it and be approved for a specific amount of tenants. It is different if you are living there and renting out rooms. But to be completely legal, check with the town hall...