The article suggested by the first answer--Leasing to Own Solutions--is a very good one. Bill Bronchick is a well-recognized and respected lawyer who knows real estate investing.
You ask about the difference between rent-to-own and contract-to-own. Those aren't the specific terms used. Here's a brief, non-legal explanation of some of the possibilities.
Rent-to-own (More commonly called "lease purchase"): Consists of a lease and a sales agreement. You're leasing for a period of time, but have committed to purchasing.
Lease-option: Consists of a lease and an option to purchase. You're leasing for a period of time. You also have an option (a right) to buy the house, but you're not committed to doing so.
Contract for deed (very similar to a "land contract"): Consists of a contract in which you typically make payments over a period of time. The seller retains title until you've made the required number of payments. After that, the title is transferred to you, and you become owner.
In none of these cases do you immediately get title to the property. Title stays in the owner's name for a specified period of time or until you've performed per the agreement.
In your case, "rent to own" could be either a "lease option" or "lease purchase"--depending on whether there's an option involved or a purchase agreement.
It's quite unusual to pay property taxes and have homeowner's insurance on a property you're renting. In fact, please--please--check with your insurance agent to make sure that you're covered. You may not be able to have homeowner's insurance on a property you're renting.
You ask whether you can get the first time home buyer's tax credit. That's a very gray area.
The IRS says:
~~~~~~~~~~~~~~~~~~~~~~
Q. Can a taxpayer claim the first-time homebuyer credit if the purchase is pursuant to a seller financing arrangement (for example, a contract for deed, installment land sale contract, or long-term land contract), and the seller retains legal title to secure the taxpayer's payment obligations?
A. If the taxpayer obtains the "benefits and burdens" of ownership of a residence in a seller financing arrangement, then the taxpayer can claim the credit even though the seller retains legal title. Factors that indicate that a taxpayer has the benefits and burdens of ownership include: 1. the right of possession, 2. the right to obtain legal title upon full payment of the purchase price, 3. the right to construct improvements, 4. the obligation to pay property taxes, 5. the risk of loss, 6. the responsibility to insure the property and 7. the duty to maintain the property. (7/2/09)
~~~~~~~~~~~~~~~~~~~~~~~~~~~~~~~~~~~~~
See
http://www.irs.gov/newsroom/article/0,,id=206291,00.html
Check with a tax accountant. It sounds as if you're satisfying a preponderance of the criteria, so there appears to be a possibility. But please check with an accountant. You would, of course, have to satisfy all the other IRS criteria as well.
Hope that helps.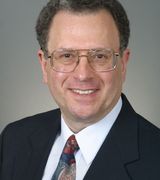 Contact
Hey there Maxie...
Granted, I don't know the full details of your contract or agreement...but I'll take a stab.
Generally speaking, a Lease-to-Own deal usually consists of a Lease Agreement and an Option to Purchase Agreement where it remains a landlord-tenant/buyer relationship until you complete the deal by exercising your option. A Contract for Deed is basically a sale at the beginning of the arrangement. Here is an article that Attorney Bill Bronchick wrote on the differences:
http://www.reiclub.com/articles/lease-option-contract-for-deed
It's hard to say exactly how your deal was put together. I would consult with an Attorney who is familiar with these type of transactions. (Although I hope you had already done this). I don't believe the "stimulus" check can be used unless you close by the end of April (or whatever the date the government stipulated).
Hopefully this gives you a little more guidance.
Darin
Lease-to-Own Professional
Independent Consultant