How old is this house? If its a newer home and in the city limits the Dallas Planning and Zoning Department may have a copy. If its not new, you can find the builder many times by searching the title of the property back to the origin.You can do that at the recorders office yourself or pay a title company to do it for you. The builder may still have the plans he may not. If its a vintage home and the builder is no longer alive, a local draftsman or architect can re draw it for you. Remember many plans are copywritten.
If you merely want the "footprint" go to the assessors office and ask for a copy from the assessor's file. They will charge you a nominal fee for a copy.
Good Luck

You can also check with the Building Department. Many of them keep floor plans/blue prints for a few years. If I were you and you know who the developer was then I would start there first. Good luck!!
The blueprints would come from the builder.

As for floor plans, it's possible that a real estate company in your area might have them. In the office I work out of, we have maybe 8 file cabinets totally full of floor plans. They were usually collected from the builders at the time a subdivision was built. In some cases, they came from an original homeowner who held onto the developer's package of plans, and then gave them to his/her agent when he/she sold the house. And they can date back quite a way--there are floor plans in those cabinets going back 30 years.

Hope that helps.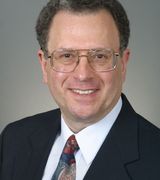 Contact