Lee...
I'd be surprised if this is a good idea in most places. Unless you intend to stay there forever. Obviously there can be exceptions. However, with all buyers, I'm always thinking about the exit strategy for the future. So if you totally combine two places...you'll have a condo twice the size of everything else in the building? Potentially? Almost any realtor will tell you that you never want to be the biggest/nicest house on the block comes sales time. Sorry this doesn't answer your specific question, but probably something to think about before you get started. The exceptions to this might be some of the loft type spaces that have funny pricing anyway. I'm think south of downtown. The other exception might be a place where land prices are going way up and the neighborhood is moving way up. So potentially you could take two small inexpensive 1bed/1baths and turn it into a 2bed/2bath. I'd still think this would be unusual.
As far as power meters? Check with a master electrician or better yet the power company. I don't think it would be fun to rewire both units to get a new panel and one meter.
Good luck and let us know how it turns out.
To search for condos for sale in the 75205 zip code, just follow the link below.
http://www.mlsfinder.com/tx_ntreis/robertbrucelynn?action=ne…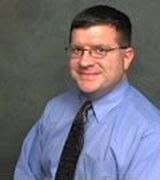 Contact
Lee,

Hello. I think I can help.

richardschalij@yahoo.com
You need to contact the city for approval if they state no you are wasting time and money.

Lynn911.com