Very easy if it is not structural work, most of the time over the counter.
But when you start adding on and moving walls and such you will need a architect & structural engineer involved.
But at that point, the architect will know all the city's guidelines.
The Cupertino planning department is very helpful and easy to work with. As long as you are requesting to do work within the scope of their planning guidelines, this should be an easy process for you. Make sure you check for any current city violations not just for remodeling/fixing up plans. Some current violations require immediate fixing or are subject to daily penalties.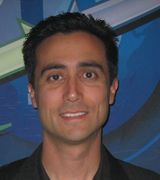 Contact