"Best" should be dictated by personal preferences, financials, wants, needs, lifestyle, etc.; therefore take the time and visit areas of interest more than once, then determine the area that best suits you....
Consider the Washington metropolitan area and points slightly north and south--south down the coast of Virginia and up through Maryland. You'll be close to the Atlantic--from being right on the Atlantic to maybe 2 hours away, depending on your final selection.

You'll also be near mountains--the Blue Ridge mountains run up and down the eastern seaboard. And there's some decent skiing--not like out in the west, but still more than adequate. Plus, there are a lot of outdoor activities--hiking, boating, etc.

As for a stable economy, the area right around Washington is comparatively very stable. And while it's somewhat less so the farther away you go, it's still quite stable in most parts of Virginia and Maryland.

If you or your husband like sports, there are plenty of professional baseball, basketball, and football teams in those areas, too.

The weather is relatively moderate--not the brutal summers you can find somewhat south (though, honestly, there are some unpleasant days), and not the brutal winters you'd find to the north.

As for the children/no children issue, many of the areas, frankly, are child-friendly (school systems, etc.), but you and your husband certainly wouldn't feel out of place without children. There are plenty of activities to do in the area that don't involve children or the expectation that you'll have them.

Drawbacks? Relatively few. The traffic in some of the urban areas (especially around Washington, D.C.) can be brutal. So it'd be important to figure out the general location that'd work best for you. The cost of living can be higher near some of the metro areas. Housing prices, for instance, can come as a surprise for lots of folks.

So I'd recommend the mid-Atlantic region.

Hope that helps.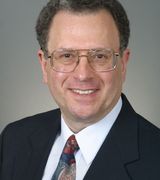 Contact