Ashburn is a very nice area. Lots of amenities. Also, you can find some very good values there. There are quite a few homes that were built a few years ago and purchased at the height of the real estate boom. Some of those are now REOs or pre-foreclosures.
The only real drawback to Ashburn is that it's kind of far away from DC. However, if the new job is going to be around Reston, then that's not a problem at all.
Another great area (just my personal opinion, of course) is around Clifton, Virginia. Check out
http://www.cliftonva.us
and
http://www.cliftonva.org
It's a small, quaint town; within a few miles of the town in any direction you can find some really nice homes, good recreational facilities, lots of activities for busy kids, and so on. It's 10-15 miles from Reston.
Hope that helps.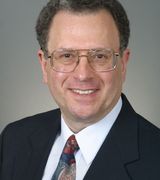 Contact
Stephanie - Reston is known for it's variety of builders and architecture as well as it's ammenities, parks and recreation. Ashburn is best known for its' schools and getting more house for your money (though it's further out). Ashburn also has some of the most 13-and-under children per capita out of any town in America.
For riding, I'm assuming that you mean horses. Western Loudoun County is horse country while Mclean and Great Falls in Fairfax County are known for large properties and horses.
You can check out the Loudoun County Guide post I did on my site/blog -
http://realdiablog.typepad.com/loudounstats/2008/04/the-2008…
You can also find out more about Loudoun County from a real estate point of view in the "Buyer Resources" category on my site/blog -
http://realdiablog.typepad.com/loudounstats/buyer_resources/…
If you'd like more information about Reston, Ashburn or any other area in Northern Virginia, just let me know.
Ashburn is a great family friendly area and Loudoun County is one of the fastest growing counties in Northern Virginia. It has a reputation as an international center for technology, communications and transportation, as well as being known for its spectacular scenery, rich history and strong sense of community. The county provides exceptional services and an internationally recognized educational system. Visitors and residents alike enjoy Loudoun's unique character and outstanding quality-of-life, for although it offers all the amenities associated with proximity to Washington, D.C., it retains its delightful rural charm.
Use this link to look at schools in Loudoun County
http://cmsweb1.loudoun.k12.va.us/loudoun/pages/static_distri…
If you have any other questions please don't hesitate to ask!