Sue Archer Reynolds' answer
Thumbs up to Jim. We answered this question before. There's no scientific evidence that says one way or the other if it creates a health hazard. Some people hear a buzzing sound.

The high voltage power lines probably will detract some buyers but so will other features. Others won't care. That's what I found on a listing I had in Folsom and it was only .20 acres.

Jim had the best response on this.
There are already hundreds of answers posted in response to similar questions... Type "power lines" into the enter keyword or name box, make sure that the city state and zip are blank so that you can see all answers.

My opinion: It is a big drag on resale, the esthetics are unpleasing to most, and even without evidence of health effects, people are afraid anyway. On the other hand, if the price is dramatically lower than the same place would be otherwise.. AND you love the house, AND you love the rest of the acreage.
Hey It IS FIVE acres. ... It is not like the lines cross directly over the house. Back pasture? Imagine what you would pay for the house if it were on only 3 acres. If it is a good deal with half the acreage, and you realize you will have to pass your savings on to any potential buyer when you eventually resell, then consider it.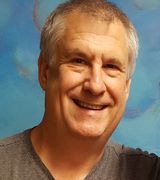 Contact
Hi Deborah,

Just as you are questioning the decision, others will as well and this will effect your resale by limiting the number of potential buyers.

April